Zenkova and Epifanov were in occupied Melitopol to broadcast from the scene, as noted in the NTV station's report to the Intelligence Committee of the Russian Federation, broadcast by pro-Ukrainian Telegram channels.
On January 17, they were having dinner at the Vorontsovski restaurant when they were attacked by drunken soldiers who introduced themselves as "fighters of the Ahmad battalion".
Akhmat Kadyrov is a former Chechen president who was killed in a terrorist attack in 2004. He is the father of current leader Ramzan Kadyrov, whose "Kadyrovite" troops are fighting for Russia in the war in Ukraine.
The journalist was allegedly raped, the cameraman – injured. According to the Telegram channel Look for Your Own, Russian-controlled "law enforcement agencies" refused to investigate the situation, and Yevgeny Politsky, the Ukrainian governor appointed by the occupation forces, ignored the case.
The culprit: "Hasan Ibrahimov and his gang"
Also, news channels have been banned from publishing this headline. Why such a secret?
German newspaper Bild explains: "The main suspect is Ramzan Kadyrov's son-in-law Hasan Ibragimov. Violence has repeatedly drawn attention there. In late December, he and his gang beat a young man who tried to defend his girlfriend in a restaurant in Simferopol, Crimea."
recommendation
The director of ROMARM, Gabriel Tisu, who was arrested by the investigative DNA, was involved in a fraud and was banned from selling insurance policies, but was appointed to run 15 strategic arms factories.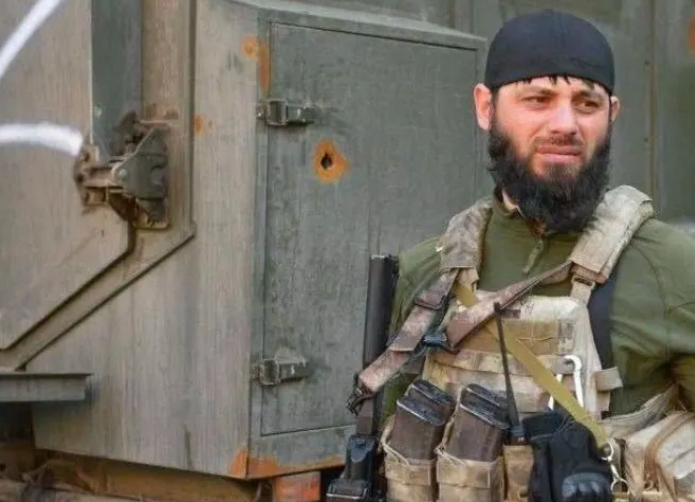 Born in Yekaterinburg, Zenkova has been working at NTV since May 2013. He graduated from Yekaterinburg State Theater Institute. He also worked as a correspondent for Russia 1. Epifanov has been working on this channel for many years. They reportedly filmed in the two illegally annexed regions of Luhansk and Donetsk.
Massive corruption in Russia.

NTV's television presenter Olga Zenkova was sent to occupied Melitopol to record a propaganda segment.

While visiting a restaurant, Kadyrov's son-in-law Hasan Ibrahimov and men from his faction walked up to her, assaulted her cameraman and then sexually assaulted her. pic.twitter.com/csNvw1kaEi

— Visegrád 24 (@visegrad24) January 30, 2023
Both are under sanctions by the National Security and Defense Council for anti-Ukrainian propaganda.
Founded in 1993, NTV station has been controlled by the state company Gazprom since 2001 through its media division.
Russians: 'fake story'
agency RIA Melitopolcontrolled by the Russians, says the story is fake news: "Olga Zenkova is not a war correspondent and does not cover events in the Special Operations Zone. She shoots stories in the Urals and cities in Western Siberia."
recommendation
An influential political consultant from Romania has been accused of using controversial means to support the ruling party in Greece.
The agency questioned the fact that the journalist was in Melitopol on January 17 and called the station's complaint "fake" spread by Ukrainians.
GSP.RO
"It was a shock." Pisurka called Tragomir before being arrested by DNA. What did he confess to her?


Follow us Google News
Playtech.ro
Indeed, what luck Viktor Pisurka has! He made money in unexpected businesses
Viva.Ro
Dawn Alexa breaks her silence, 4 years after receiving punch from Annamaria Brodan: 'It really affected me'
Observernews.ro
"Mom, what's going on here! Look where the door is." A 19-year-old driver crashed his car at the entrance to Timisoara. He broke a pole and pieces of golf flew across the road
stirileprotv.ro
Graphic animation. How the accident caused by "black ice" happened. Marius died after jumping dozens of meters into the void
FANATIK.RO
Why is it better to scramble raw eggs before cooking? The secret of the best cooks
Orangesport.ro
Austria's Minister of the Interior was in Bucharest and was perplexed, saying "he had never seen anything like this in Europe". What a surprise to him
Horoscope
Horoscope January 31, 2023 Gemini would do well to pay more attention to the messages they send to those who are already at odds.
Advertising
The first center for lifestyle medicine – Better Me – was launched. How it can help you and where it is
"Evil gamer. Amateur music trailblazer. Alcohol geek. Problem solver. Coffee advocate. Troublemaker. Infuriatingly humble zombieaholic."