Just under a year since its debut, it was announced that Gundam Evolution has been shut down from Bandai Namco Online.
Launching on Steam last September, Gundam Evolution is a free-to-play hero shooter set in the world of the popular anime, with a console release to follow in December.
However, Gundam Evolution clearly didn't take off the way the developer had hoped, as Bandai Namco Online has now announced that its service will end on November 29th.
Written by Executive Producer Kazuya Maruyama Blog update.
"We wanted to create a title that would bring FPS fans and Gundam fans together. We challenged ourselves to create an original Gundam FPS game that could be played globally. Unfortunately, we decided that it was no longer possible for us to provide a service that would satisfy our players."
Although not specifically stated, low player numbers are also likely to be a factor in this decision.
At the time of writing, the game only has 292 players, with a 24-hour peak of 688 players. These numbers are much lower than when the game first appeared.
Gundam Evolution had an all-time player peak of 56911, but this was listed 10 months ago, around the time it launched.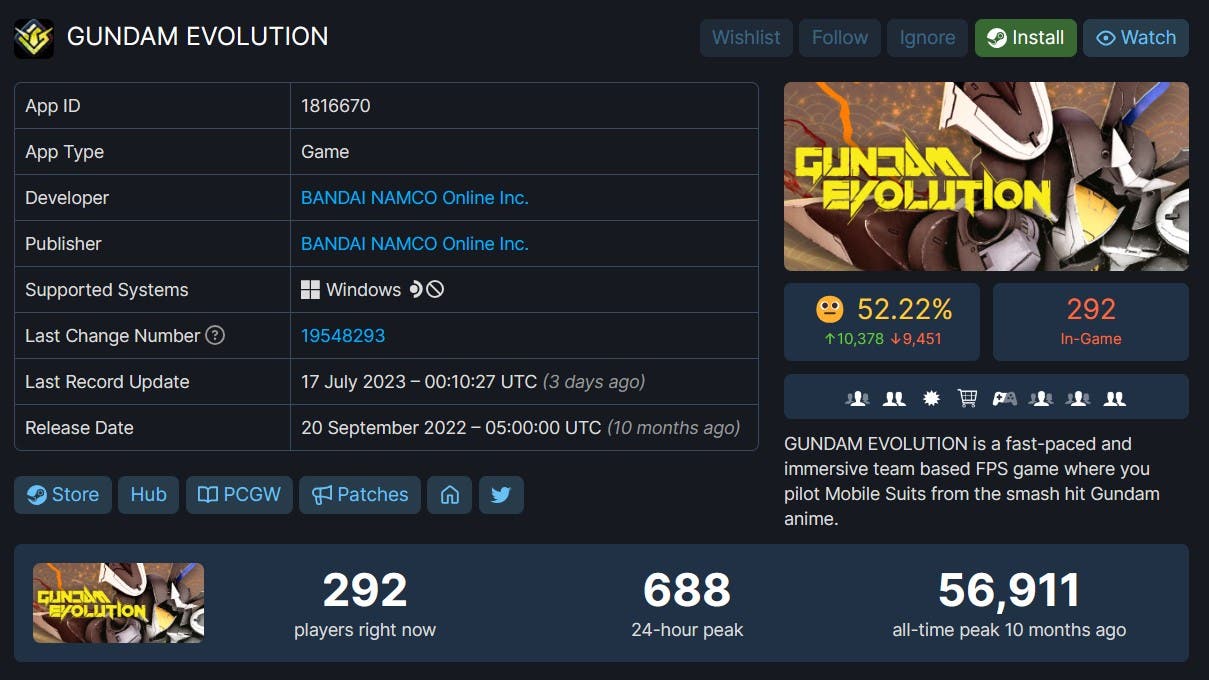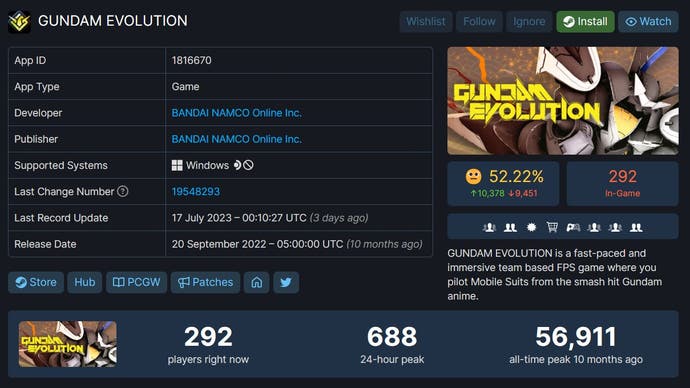 Maruyama expressed his gratitude to those who have supported the game since its inception, and said that updates will continue to come with Season 6.
The final season will then launch on October 25th, bringing a new unit and map with it.
"We will do everything we can to ensure that our players can fully enjoy Gundam Evolution until the very end," Maruyama said.
For those customers who are still playing Gundam Evolution, the sale and purchase of EVO Coins will end on July 26th. Any coins players have will remain usable until the end of the service, but the developer will not offer any refunds for previously purchased coins.
The Gundam Evolution team has promised more details throughout Final mission briefingwhich is scheduled for tomorrow, July 21.
"Friendly food geek. Communicator. Hipster-friendly creator. Bacon evangelist. Zombie nerd. Pop culture advocate. Beer aficionado."